About Us
About Us ● Our Team ● Overseas Representatives ● Special Invitees
Zakat Foundation of India was established in 1997 as a grassroots level organization by concerned residents of New Delhi.
We are a Non-Governmental/Non-Profit Organization which collects and utilizes 'zakat' or charity for socially beneficial projects in a transparent and organized manner.
Our projects (link) include running an orphanage, charitable hospital, providing stipends to widows, micro credit etc.
A list of our international partners in USA, Cananda, UK can be found by clicking here >.
You are invited to deposit your amount of zakat, sadaqa, imdaad and other charity through a number of available options for donation (link).
The Foundation will wholeheartedly welcome your suggestions for the improvement of its project.
(Please note: Zakat Foundation of India is registered under Trade Mark Act. Usage of any combination of these words by anybody else will be in violation of Trade Mark Act.)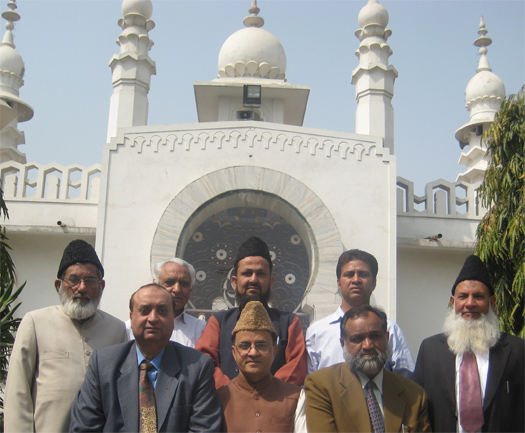 Name and Designation

Phone

Occupation/Address

(i) M. Alimuddin +91-98717-60670

(ii) Gladys S . +91-99100-58317

God's Grace School, Okhla Embankment,
New Delhi - 110025

Mr. S.M. Shakil
Vice President

23926851
9810128972

Industrialist, Exporter
2388, Kothi Nawab Loharu, Balli Maran, Chandni Chowk, Delhi - 110006

Mr. Asrar Ahmed
Vice President

22013982

Builder
CR-235, Lalita Park, Laxmi Nagar, New Delhi - 110092

Mr. Anisur Rahman
Vice President

23283134

Physician
1611, 1st Floor, Pataudi House,
Darya Ganj,
New Delhi - 110002

Dr. Najmussalam Jalali
Secretary

55428162, 9818071085

Director, Adams Care Medical Center
1036-B, Madarsa Hussain Baksh Street, Jama Masjid, Delhi - 110006

Mr.Qayamuddin
Treasurer

23265473

Business
K-201, Taj Enclave, Geeta Colony,
New Delhi - 110031

Mr.Mumtaz Najmi
Joint Secretary

9811200621

Publications
"Happy Home",A-11, Khajoori Road,
Batla House, New Delhi - 110025

Mr.Irfan Baig
Joint Secretary

23243535

Chartered Accountant
1437, Kalan Mahal, Darya Ganj,
New Delhi - 110002

Mufti Dr. Mohd. Adil Jamal
Member

23267763

Physician
2742, IInd Floor,
Gali Nanhe Khan, Kucha
Chelan, Darya Ganj,
New Delhi - 110002

Mr. S. Mubashshir Hussain
Member

23287375


Distributor, Exporter
1204, Kalan Mahal, Darya Ganj,
New Delhi - 110002

Mr. M.Shabahat Hussain
Member

26315580

Ex- Bureaucrat
Flat No.20, Tower No.1,
Zakir Bagh Apartments,
Jamia Nagar, Okhla,
New Delhi - 110025

Mr. Mirza Qamrul Hasan Beg Member

41627271
26929720

Architect
46, Ishwar Nagar,
New Delhi 110065

Mr. Kamal Akhtar
Member

24356730
23977668

Businessman
Hero Traders, 5240, Ballimaran
Delhi 110006

Mr.Rafiuddin Makki
Member

23239473

Business
W-1, DDA Flats, Turkman Gate,
Delhi - 110006

Dr. Shah Faesal
Co-opted Member

098181198051

2010 All-India I.A.S Topper
Lal Bahadur Shastri National Academy of Administration
Mussoorie, Uttarkhand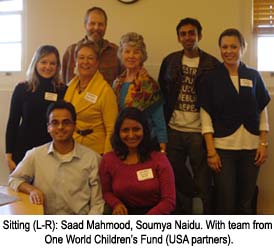 Mr. Mahmood is the

'Overseas Coordinator'

for Zakat Foundation of India, and

Champion

on ZFI's behalf with USA's One World Children's Fund (

link

). He resides in Boston (USA).

Ms. Naidu grew up in Chennai, New Delhi and Cleveland (USA). She serves as the Co-Champion on ZFI's behalf with USA's One World Children's Fund. In this capacity she helps fundraise for orphans and their caregivers. She currently resides in Los Angeles (USA).
Dr. Nafis Ahmad Siddiqui
Maulana Nazar Ali Khan
Mr. Shamimuddin
Mr. Nirmal Singh
Mrs. Laxmi Sharma
Fr. Packiam Samuel
Mrs. Rehana Siddiqui
Mr. Firasat Ali Siddiqi
Mr. Saleem Usmaani
Mr. Mahmoodul Hasan
Mr. Abdus Sattar
Mr. Naseem Siddiqui
Mr. Mohd. Idris Khan
Mr. Mamdooha Majid
Dr. Rakesh Verma
Mr. S.S Lamba
Mr. Harsh Mander
Mr. Kamal Kohli
Dr. Batra
Mr. Rashid Mirza
Mr. Syed Fakhre Alam
Mr. Mohd. Zaki
Mr. Mohd. Kamil
Mr. Mohd. Mohsin
Mr. Nasir Iqbal
Mr. Mahmood Hasan
Mr. Suhail Razzack
Mr. Nadeem Ahmed
Mr. Mohd. Akmal
Mr. Masood Javed
Mr. Mohd. Kamran
Mr. Mohd. Anis
Dr. M. Khalilullah
Prince Abdul Ali
Mr. Asrar Ahmed
Mr. Naseem
Mr. Mohd. Farooque
Mr. Mehtab
Mr. Mohd. Saeed
Mrs. Azra Razzack


Mr. Syed Hasan Mahmood
Mr. Syed Muhibullah Abbasi
Mr. Mohd. Nafis
Mr. Sharafat Hussain
Mr. Tehsin Siddiqui
Mr. Irfan Qureshi
Mr. Nazir Ahmed
Mr. Mohd. Abdullah
Mr. Mohd. Khursheed
Mr. Munawwar
Mr. Mohd. Urooj
Mr. Irshad Sabri
Mr. Mohd Idris Khan
Mr. Asif Ali
Mr. Rehan Khan
Mr. Firoz Khan
Mr. Sughra Mehndi
Mr. M. Alimuddin
Mr. S.M. Majid
Mr. Iftekhar Ahmed Hashmi
Prof. Haqqi
Mr. Aslam Islahi
Mr. Zafar-ul-islam
Mr. M.I Khan
Mr. Mohd. Tahir Ismail
Mr. Amir Subhani
Mr. Salim Usmani
Dr. Sadaqatullah
Dr. Nazira Mahmood
Mrs. Nazish Jalali
Mrs. Nahid Shakeel
Mrs. Nayab Farooq Alvi
Mrs. Ayesha Mumtaz
Mr. Ameen Zaidi
Mr. Babar Zaidi
Mr. Javed Naqvi
Mr. Abdus Salam
Mr. Hamid Ikram
Mr. Irfan Haider
Mr. Wakiluddin